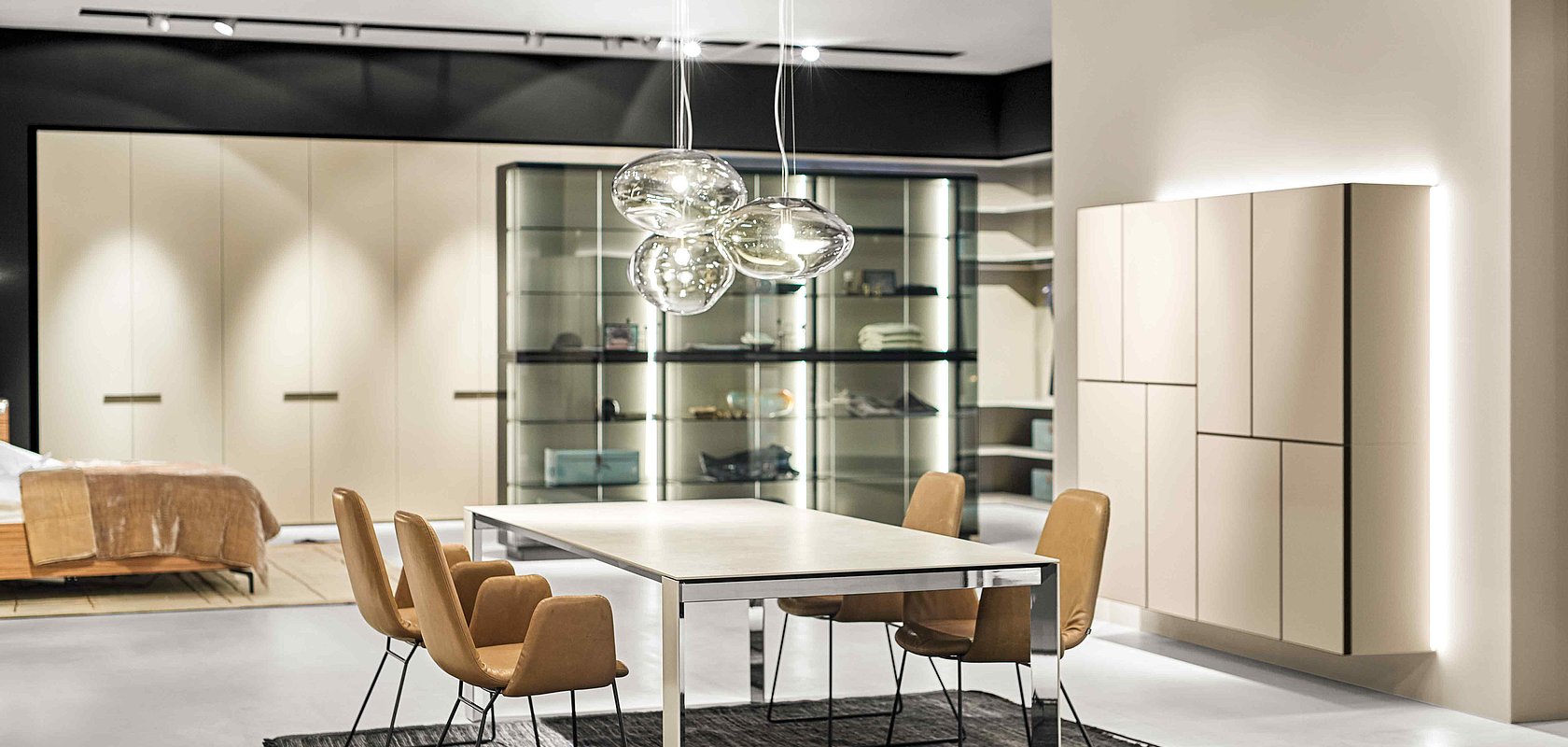 Ceramic table tops
Thurner turns the tables
Ceramic table tops in new dimensions
See tables in a different light
Ceramic table tops are always fascinating. Thurner offers you a wide choice of thicknesses and colours. Made to your specifications and produced in any number. From individual pieces to large-scale projects. Any geometric plane shape is possible, including circles and ovals.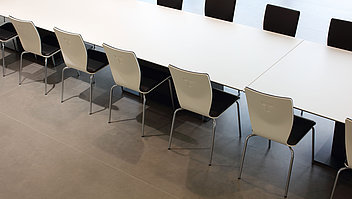 A cut above
The raw materials are formed into a plate under high pressure and fired at 1,300 °C. High-precision waterjet cutting systems then give shape to your ceramic table tops.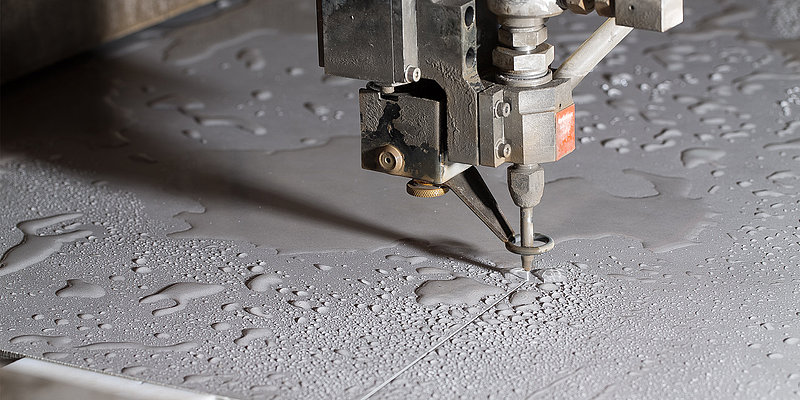 Highest precision every step of the way
In addition to accurate processing machines, the trained eyes of Thurner employees ensure that strict production tolerances and high-quality standards are maintained.