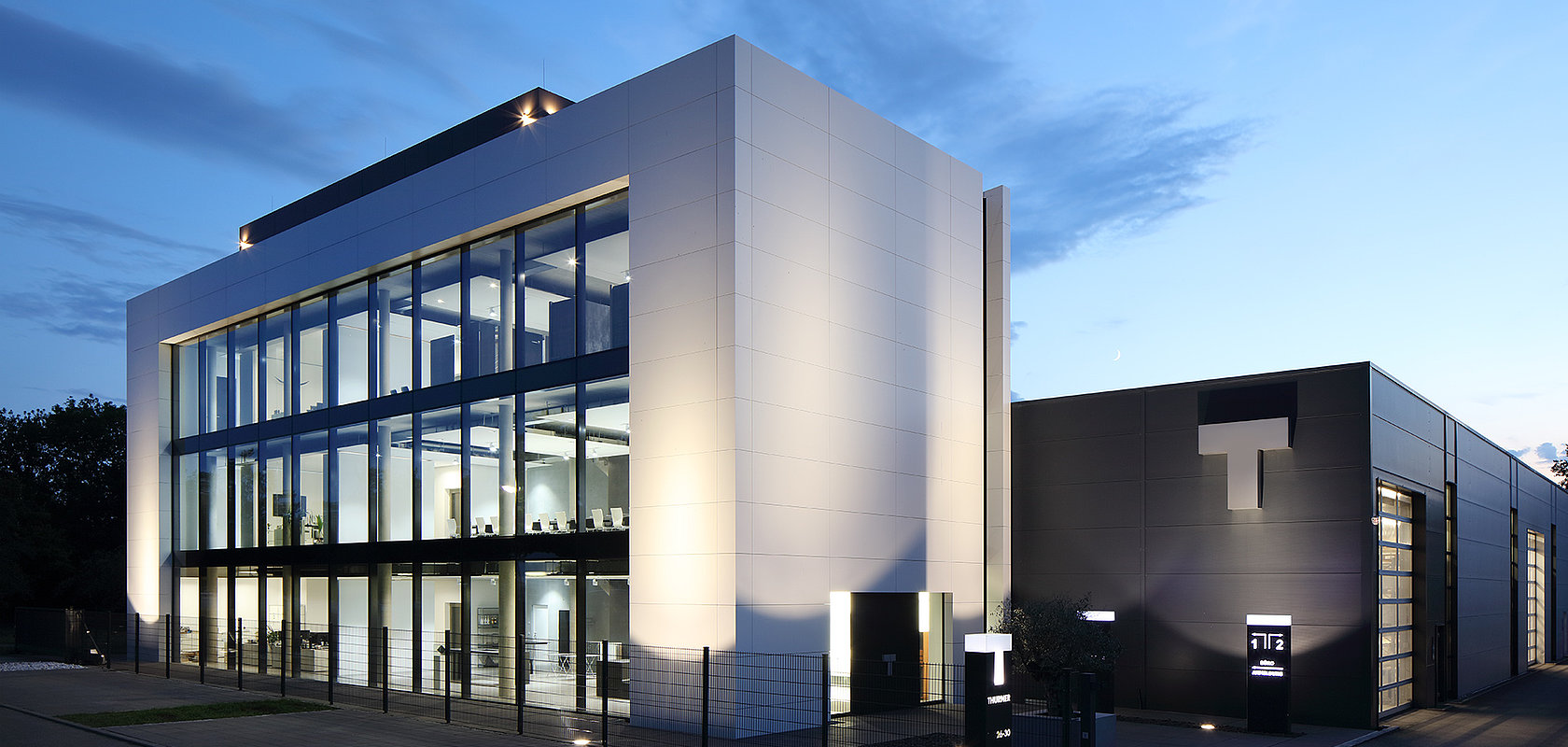 Specialized in ceramics
With a lot of experience and attention to detail
With a large panel warehouse holding an extensive colour selection and the possibility of made-to-measure production we can ensure high availability, short delivery times and, consequently, the satisfaction of our customers.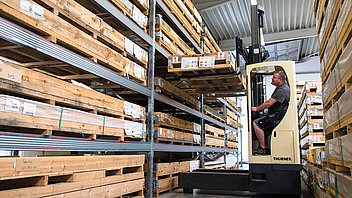 Thurner
As experts in ceramic excellence, we have specialised in the processing of high-quality ceramic surfaces. Architects and companies appreciate the high quality of our finishing and systems. (In the image: Doris und Harald Thurner)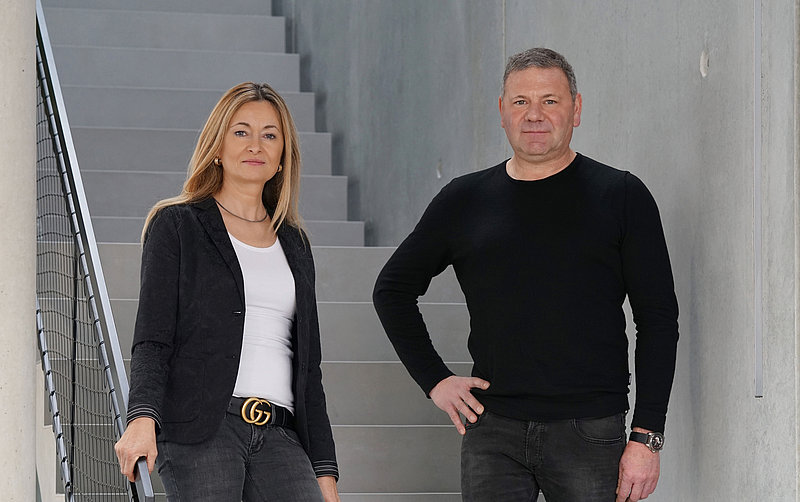 Technique and care
We always take the time to check the quality of every panel that passes through our production line. Precise processing machines and the trained eyes of our employees help us to comply with narrow manufacturing tolerances and quality specifications.
All raw materials for the production of our panels are provided by nature. The main components of each plate are quartz, feldspar, clay and mineral oxides. The selected raw materials are formed into a ceramic plate under high pressure and then fired at temperatures of 1,300° Celsius. This gives the plate its resistant and attractive ceramic surface.
Discover our colours and designs.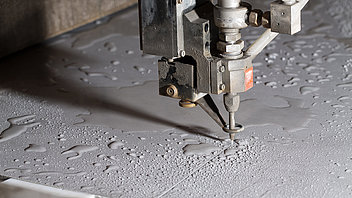 Our experts are at your service
Ready to help with all your questions
Because we want you to get exactly the solution you want, we attach great importance to a comprehensive and personal consultation. You can reach us at any time and we look forward to presenting the world of Thurner to you in person.